Restaurant Slippen
By: Randi Nørstebø / Visit Hvaler | Illustrations: Ingrid dos Santos | Photographer: Eirik Dahl Visit Hvaler
So good taste that the guests lick their plates
If there is one thing you should indulge in this years journey to Oslofjord, it is giving yourself a seafood experience at Restaurant Slippen in Fredrikstad!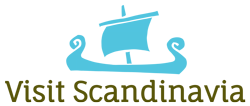 - Our main focus is the food! Everything is made from scratch and it has to be Norwegian seafood. We want the restaurant to be for everyone who loves good, real food. And feel free to bring your family. We want the kids to get proper food too. They like it, Ingeborg Nygaard says.
Fantastic reviews
Ingeborg Nygaard is happy to share what she believes is the secret behind the success on the pier in Frederikstad. Since opening in 2012, the only way has been up for the chef from Tromsø. The guests are flowing to the historical premises right over the bridge leading to Kråkerøy. They eat, enjoy themselves, and go home happy. The reviews are good, and if you want a table this summer, a good tip is to make a reservation.
Tip: Book a table in advance
- In the summer months, we have a lot of vacation guests. It may be a good idea to book a table in advance. During the summer, people do things spontaneously. The drop-in mood is high, Ingeborg tips.
- We make everything ourselves. Things need to be proper. We feel a great sense of pride for our occupation, Ingeborg who, together with her husband Tobias Gustafsson, runs what she describes as a restaurant dream, emphasizes.
- We started up seven years ago and soon we will start on our eighth summer season at the idyllic river in Fredrikstad. It has gone wonderfully with growth every single year. The restaurant has gotten bigger and more popular than we could have ever imagined. Which is very nice, she says.
Expanding business
Restaurant Slippen has a menu which reflects the season at all times. The chefs consider which commodities are available at all times and are creative based on that.
Tobias is the head chef, Ingeborg is the manager. With the restaurant team they have 30 full-time employees. During the busiest seasons, they have another ten employees. For now. Because they are expanding:
- We sell sourdough bread in the restaurant now, which is very popular. There are no craft bakeries in Frederikstad. Therefore, we want to open production in premises next to the restaurant, the founder says.
"- I've actually seen guests do that, the server chuckles.
– Lick the plate, like that. But don't tell anyone."
It is time to eat and I ask the server for advice: - What do you recommend?
- That's a tough question. Everything is so good!
The server really does not know what to say. She thinks that everything on today's menu is recommendable.
- But pan-fried redfish is what we've sold the most today. Would you like to try that?
Even flow of take-away customers
Soon enough, the table is prepped with whipped butter and an assortment of flatbread and regular bread garnished in front of me. I notice an even flow of guests entering the restaurant simply to buy bread.
The server explains as she pours the drink:
- The bakers come here early every morning and make all the flatbread and sourdough bread we need. It's very popular to come by and buy. You can get our fish soup or bacalao as take-away too, she says. These baked goods are fresh with a lot of herbs. And it is good. Really, really good. It does not take long before the basket in front of me is completely empty.
Fresh fish
Not long after, the server approaches with what she calls pan fried redfish. The redfish is completely fresh, she assures me, and it is served with risotto, vegetables, and shellfish sauce. It looks amazingly delicious.
It is amazingly delicious. To put it simply.
I have never been so close to licking a plate before. For the sake of my dignity, I refrain. Every table has guests. Voices are buzzing, and glasses are jingling. The sound of cutlery and quick servers whirring between the tables. There is nothing but large glass windows between me and Glomma. On the walls, there are coarse ropes and pictures from another time. The red city ferry chases past several times an hour. If I wanted to, I could use the outdoor seating. I could have come by boat and moored it to the restaurant's private pier, if I had wanted to.
- That's the best thing I've ever tasted, I tell the server who is clearing a plate that is so clean that one could get it with only a knife and a fork as a tool. I tell the server what I really wanted to do.
- I've actually seen guests do that, the server chuckles. – Lick the plate, that is. But don't tell anyone.
We are faced with the next impossible task: Dessert.
- What do you recommend, I repeat.
- Everything is good, the server repeats. But it depends on whether you want something sweet or sour, or…
- Sour!
Soon enough, a cucumber and elder sorbet on natural yoghurt with white chocolate sprinkles on top arrives. All I know is that I could not choose. Should I give in to the desire of inhaling my food. The taste buds insisted on it. But the willpower argued that if I took it slowly, one spoonful at a time, the dessert would last longer.
Forget about the reviews. Get yourself to Slippen Restaurant and give yourself a unique food experience!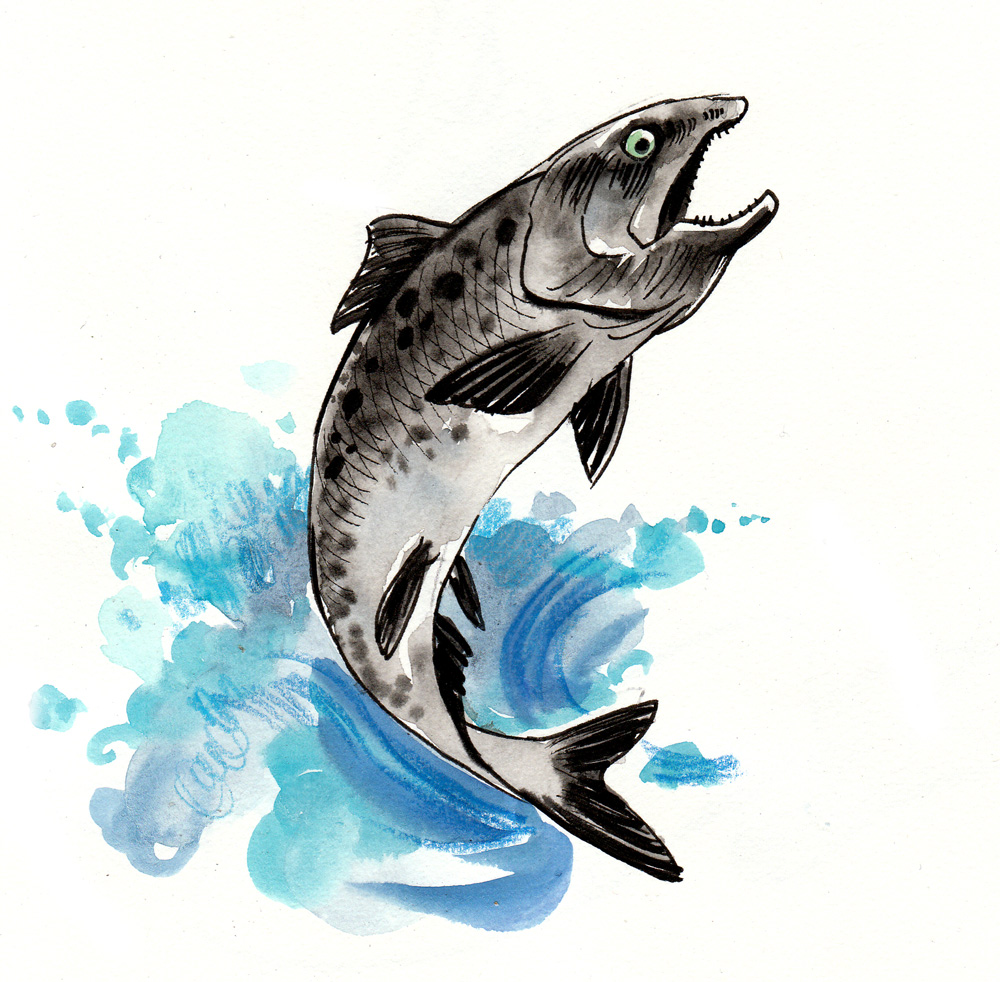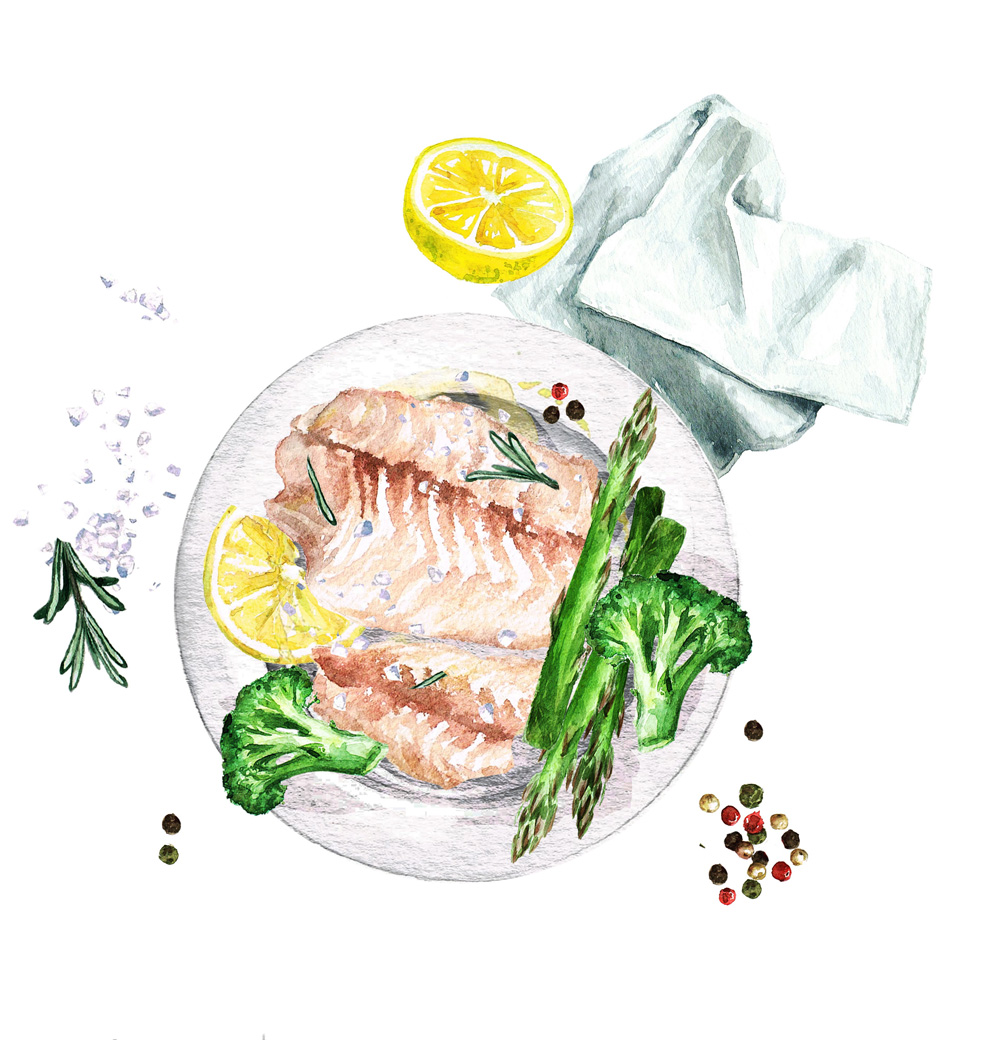 About Restaurant Slippen
Info and the restaurant's own words
Restaurant Slippen has an idyllic riverside location in the centre of Fredrikstad.
The chef and his staff are proud of the fact that all their dishes are prepared from fresh
produce – they use fresh Norwegian meat and seafood. If your desire is a fish soup for lunch or a five-course evening meal, this is the right place.
The facilities are ideal for
large groups, meetings and work events. Get in touch and ask us how we can meet
your needs. In addition to the restaurant we also have two function rooms that are
suitable for 20 to 60 people. We are situated in the centre of Fredrikstad on the
Kråkerøy bank of the river.
Visit Restaurant Slippen
---
Address:
Restaurant Slippen, Verkstedveien 12, 1671, Kråkerøy
Directions: Walk for twenty minutes from the train station, or for ten minutes from Torbyen mall, over the bridge to Kråkerøy.
There are good places to park in the area around Restaurant Slippen, and you can moor your boat to the restaurant's private pier.
Award-Winning Restaurant: Named the best fish- and shellfish restaurant in Norway in January 2018 based on the highest average of number of reservations and feedback on Booktable by Michelin.
Feel free to follow Slippen Restaurant on Facebook and Instagram.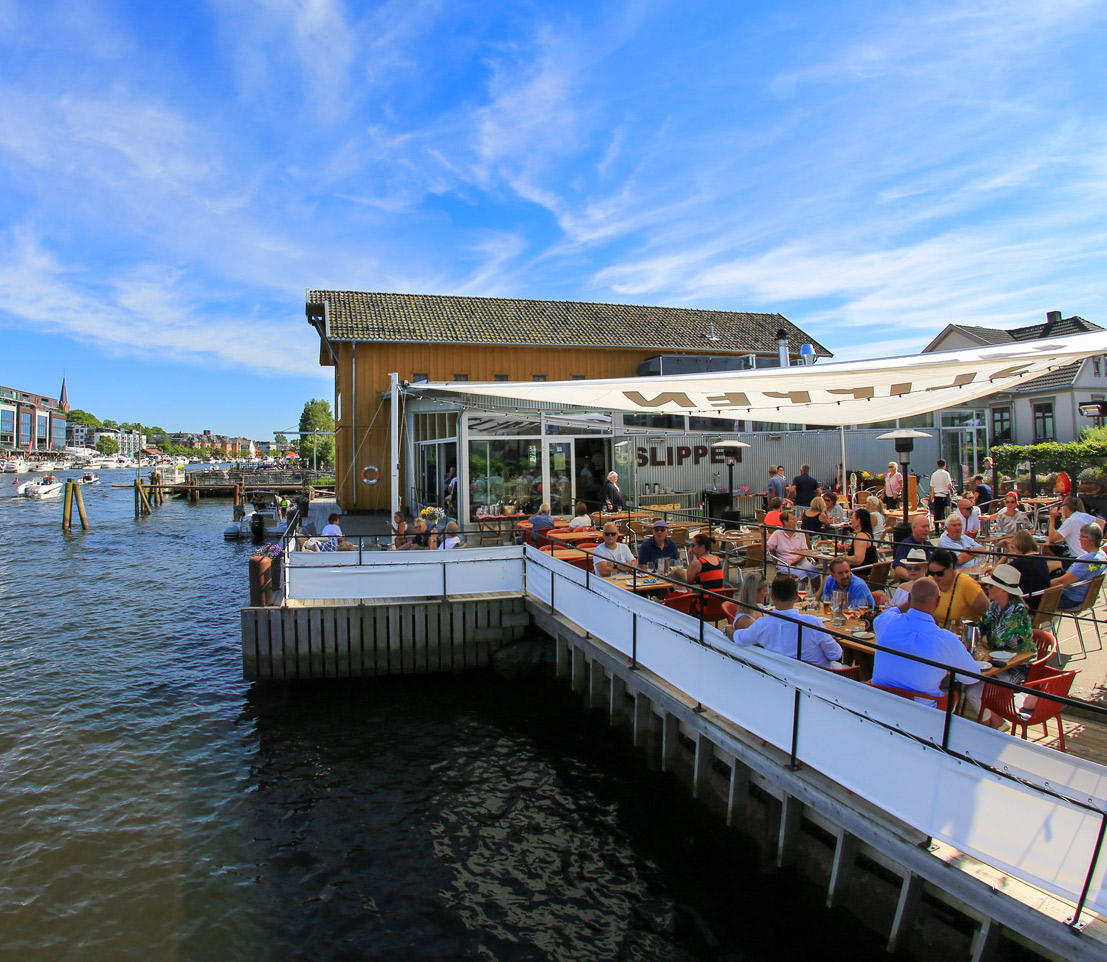 Fantastic location by the river in Fredrikstad.
Phone +47 99469988
post@restaurantslippen.no