Rallarrosa
Mountain Cheeses
By: Rallarrosa Stølsysteri | Location: Flåm Valley
In Kårdalen, high up in the Flåm valley and close to the old Rallarvegen (navvies' road), is the traditional summer farm of Rallarrosa. We make traditional brown and white cheese from fresh, unpasteurised goats milk. The goats on our summer pastures come from the Sogn School of Organic Agriculture and Horticulture and from Dalsbotten, a farm some 10 kilometres further down the valley. We are on the summer farm from the mid-June to mid-September.
«...just follow the bends of the
navvies' road down to us.»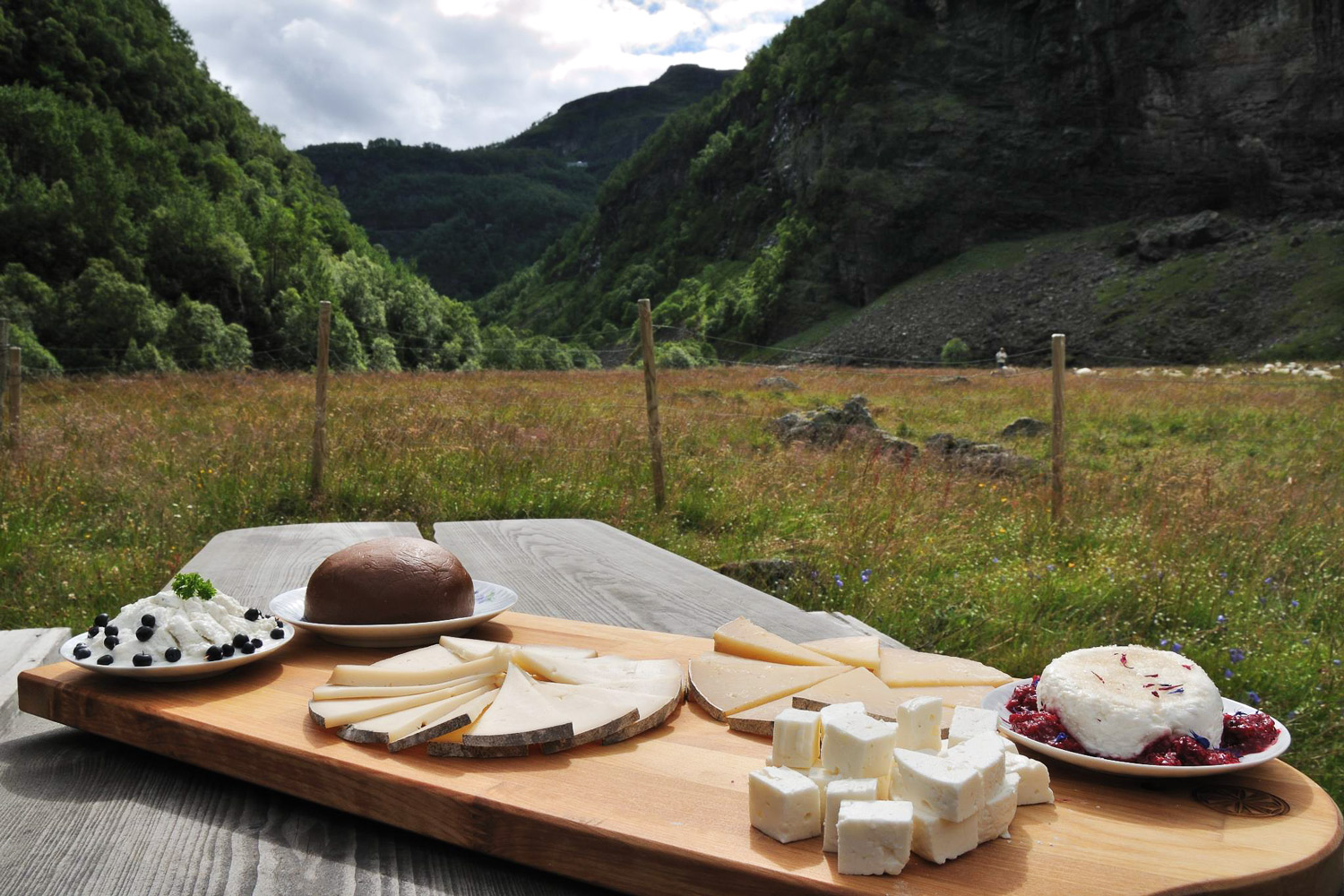 We learned the art of cheese making from the dairymaids who worked on the high farms in the mountains that surround the valley. The name Rallarrosa comes from the local name for the rosebay willow herb that blooms in great numbers around the farm in July and August. This was the "rose" that accompanied the navvie as he drove the road and railway forward in former times.
As well as selling cheese, we also serve simple, mountain refreshments. Whether you are making your way across the mountains or take the Flåm railway up to Vatnahalsen or Myrdal, just follow the bends of the navvies' road down to us.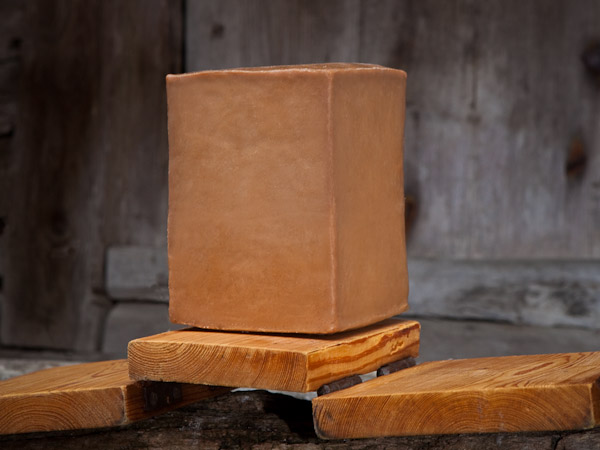 Well fed, with cheese in your bag and memories of Sokka, Kvitkoll and Blåmann, follow the road further down the valley through magnificent natural surroundings.
We wish you a pleasant trip!